Everyone loves it when their favourite novel or book series gets made into a film. It can be an exciting experience, and even though the filmmakers might not have gotten every detail of Gringotts Bank exactly right, I'd like to think that for the most part movie adaptations do the source material justice.
For this week's top ten list, we are going to look at books and films that have recently been remade. Inspired by these films, including this month's The Jungle Book and The Huntsman: Winter's War, we'll be sharing reading recommendations (and no, not just the source material! We may have all read Frankenstein, but have you read Kenneth Oppel's adaptation of a young Victor Frankenstein? Read on to find out more). Without further adieu…
The new Tarzan movie The Legend of Tarzan, inspired by Tarzan of the Apes by Edgar Rice Burroughs, is out July 1st 2016 and I'm really hoping that this iteration of Tarzan will draw me in just as much as the last film did. To our vine-swinging adventure readers we recommend Wild by Alex Mallory, a perfect read for fans of contemporary YA and classic survival stories.
Soon, you can catch up on all the Hollywood glitz and glamour of the current reboot of the series "Planet of The Apes", starring Hollywood heavyweights James Franco and Gary Oldman, the next entry to the series is slated for 2017, and personally I am really looking forward to War for the Planet of the Apes. For our readers with a passion for all things ape related I would recommend Among The Great Apes by Paul Raffaele, it's a great way to brush up your knowledge for the next film!
Remade last decade with the collaborative power of Tim Burton and Johnny Depp Charlie and The Chocolate Factory is definitely one of my favourite books that has made a successful transfer to film (twice!). For fans of Roald Dahl who are looking for a new author to satisfy their zany and whimsical needs, David Walliams is an author of similar tales who holds Roald Dahl as one of his key inspirations.
This year Disney has released a live action version of The Jungle Book, starring Neel Sethi, Ben Kingsley and Bill Murray, I sure hope that this remake has all of the bear necessities, and a whole lot more! If you are looking to get reconvene with Rudyard Kipling's classic book be sure to check out this illustrated edition of The Jungle Book with interactive elements!
Papa Hemingway in Cuba, an upcoming biographical film about a young journalist who travels to Cuba and is guided by the legendary Ernest Hemingway into finding his literary voice. If you've never read Hemingway, or if you are looking to reconnect with his iconic literature take a look at this two-pack featuring two of his best novels The Sun Also Rises & The Old Man and The Sea.
Pride and Prejudice by Jane Austen, a classic novel about dating in 19th century England, has risen above the confines of classic English literature and continues to inspire new books, movies, and fan-fiction. In a hilarious twist we get to see Austen's book reimagined in the new film Pride and Prejudice and Zombies. And for readers who are interested in learning more about the world of Jane Austen, we highly recommend "The Austen Project".
This year we received another glimpse into the world of Doctor Frankenstein in the film Victor Frankenstein. For those who enjoyed Mary Shelley's original masterpiece, there are plenty of great options for readers to explore their monster side. The Apprenticeship of Victor Frankenstein duology by Kenneth Oppel is an excellent read for mad-scientists of all ages, and is sure to give a lot of shrieks!
The upcoming film Alice Through the Looking Glass has us really excited to see Tim Burton return to the wonderland of the Madhatter, the Queen of Hearts, and the Cheshire cat. What better way to get in the mindset for the upcoming film than to relax and enjoy the Colour Your Own Alice in Wonderland colouring book!
In 2016 we will receive a remake of Erich Maria Remarque's All Quiet on The Western Front, scheduled for release on Remembrance day in Canada, so there is no better time to remember the sacrifice of our ancestors in the first global conflict. If you'd like to brush up on your Canadian history of the Great War you might want to pick up this great book of pictures in Canada's Great War Album.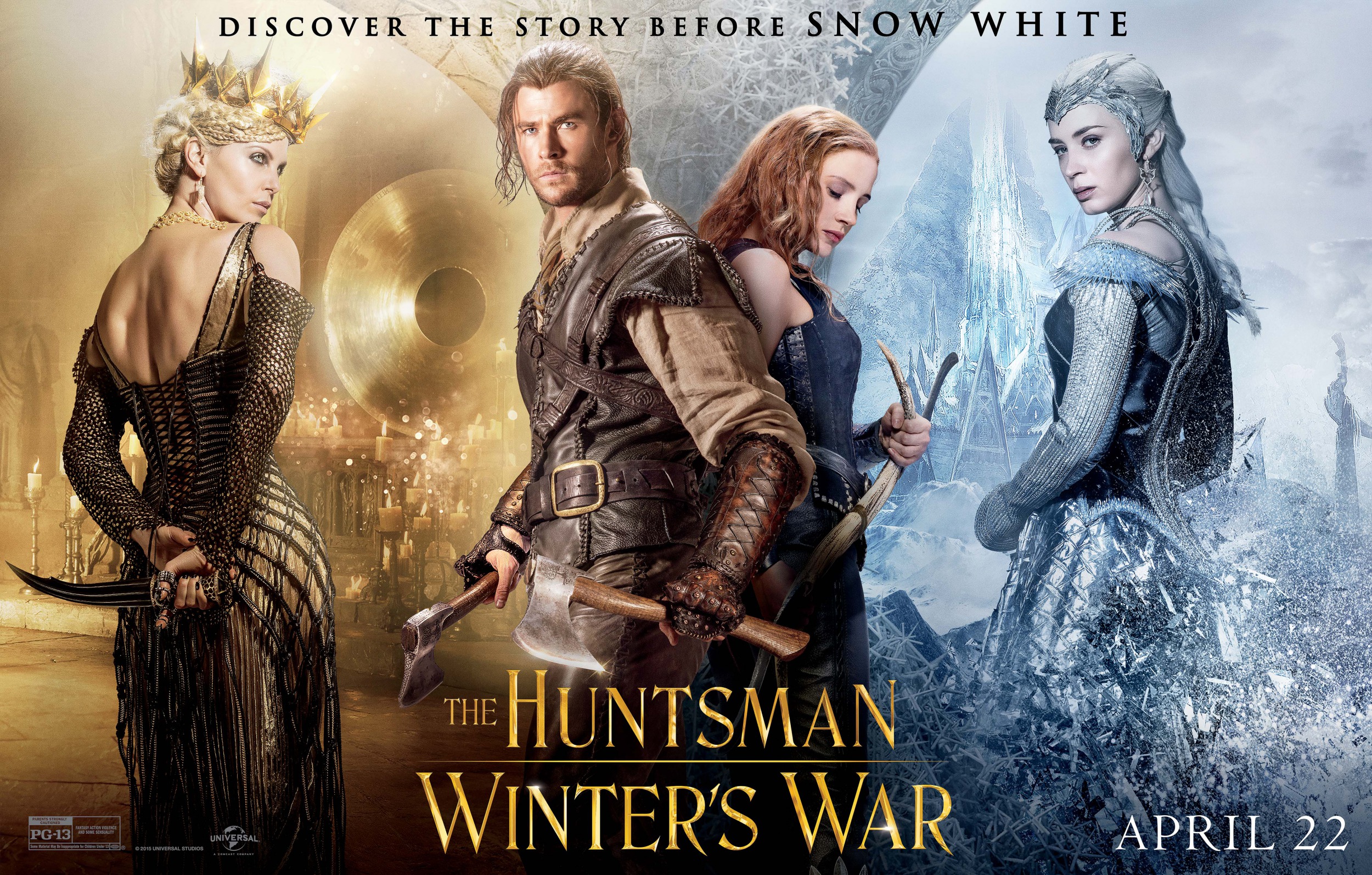 The Huntsman: Winter's War stars Jessica Chastain and Charlize Theron as rival Queen sisters who enlist the help of the simple, yet hunky, Huntsman played by Chris Hemsworth. For fans of the Hunstman, who might be interested in exploring more intrigue, adventure, and romance then we highly recommend Cruel Beauty by Rosamund Hodge; a dazzling fantasy novel about our deepest desires and their power to change our destiny.
What books are on your remake-inspired reading list? Tell us on Twitter @SavvyReader or in the comments below.
Jacob
Follow me on Twitter @jacob_halpenny