Another week has come and gone, Savvy Readers. January has brought us a lot of bookish news so far, and this week has not disappointed. Prepare yourself for a roller coaster – we've got everything from a cover reveal to straight-up murder ahead!
1. Hypable revealed the cover for A Song of Wraiths and Ruin.
We had our minds blown this week with this gorgeous cover reveal for A Song of Wraiths and Ruin by Roseanne A. Brown, an upcoming YA fantasy inspired by West African folklore. The cover was designed by Jessie Gang, Jenna Stempel-Lobell, and Alison Donalty, with art by Tawny Chatmon, and the model featured is Tania Toussaint – a round of virtual applause for them! 👏 While this beautiful book doesn't come out until June, you can place your pre-order now! You can check out the article here. 
2. This book murderer became Public Enemy #1 on the internet.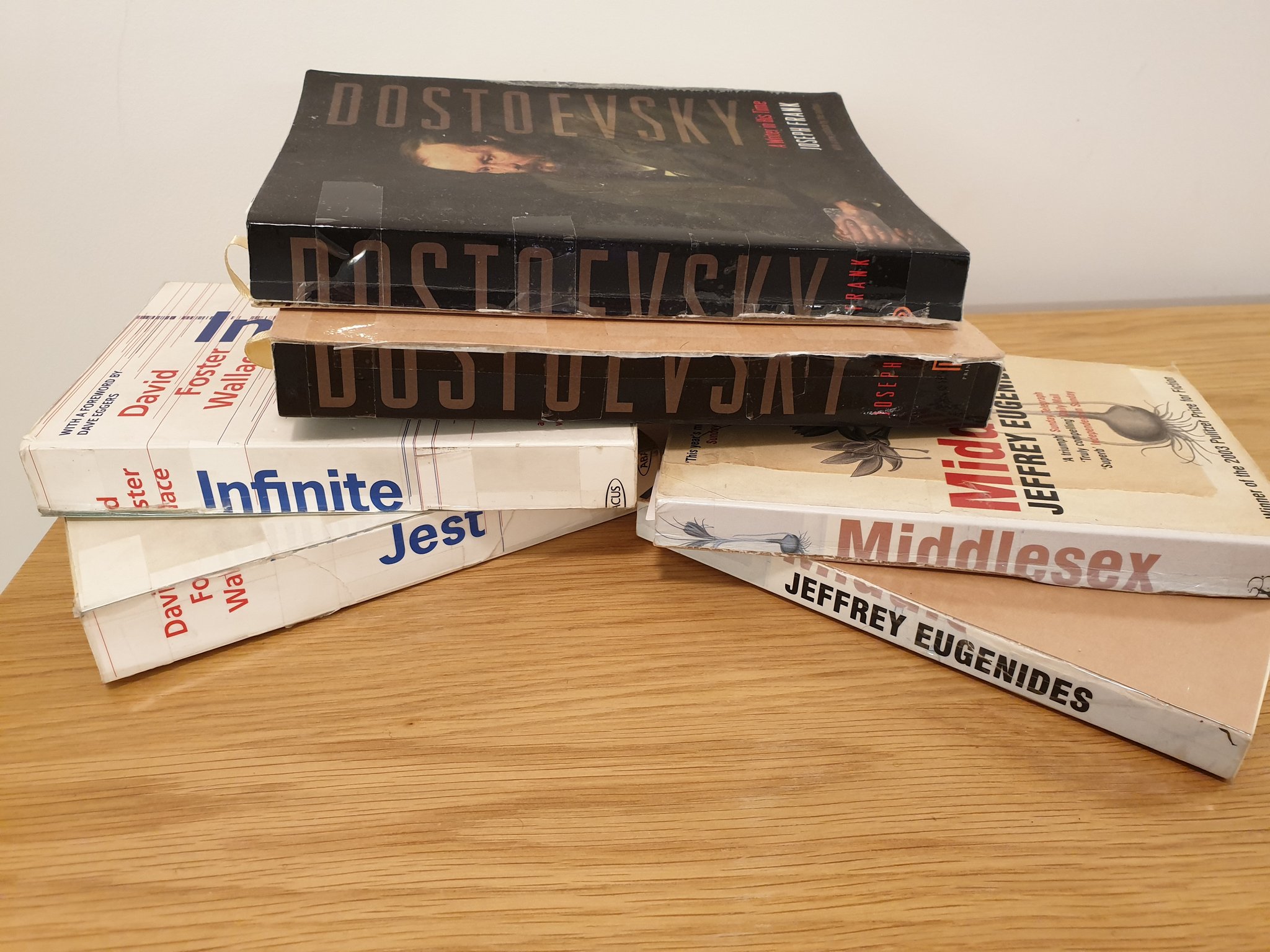 Twitter user Alex Christofi took book Twitter by storm with this picture of his books, mercilessly sliced in half for what he claims to be easier transportation. The internet instantly launched into a debate about whether this is a heinous crime (just use e-books!) or a unique expression of dedication to bringing his books around with him (they're his property that he owns!). Undoubtedly, he will go down in history as the Book Murderer. Take a look at the original Tweet and let us know what you think.
3. The copyright on The Great Gatsby expired. 
While this may seem like random boring news, the potential is actually kind of crazy. F. Scott Fitzgerald's classic The Great Gatsby was published in 1925, and the copyright was always owned by his family's estate, which meant that if someone wanted to use any of the characters or the story to make, say, a film or a spin-off book, they needed to acquire special permission to be able to use it. But now? As we enter the new '20s, anything goes! We might start seeing new film or TV adaptations, or Jay Gatsby and Daisy Buchanan popping up as vampires, ghosts, demon slayers, modern-day New Yorkers, or cameos in other books – the possibilities are truly endless now that anyone can use the characters and stories.
4. A new study found that people who read frequently are nicer than those who don't.
A recent study conducted by Kingston University in London concluded that readers tend to be nicer and more empathetic than non-readers. The interpersonal and general social skills of readers were found to be better than people who preferred watching TV to reading. Even the favourite genres of these readers had an impact – those who read fiction had more positive social behaviour, fans of romance and drama had the most empathy, and readers of comedy were best able to relate to others. What say you, Savvy Readers? Do you think reading a lot helps you out in social situations, or are you painfully shy despite your love of books? You can check out the article here.
That's a wrap on our book news update for you this week, and what a week it was! Now it's time to sit back, relax, and dive into some weekend reading! Tell us if we missed anything in the comments or over on our Twitter @SavvyReader.
Happy reading!
Sarah.
You can follow me on Twitter @sarah96gregory.